WordPress SEO plugins — there is no shortage of choices now, and in this article, we take a look at some of the best ones. If you run a website that depends on user-generated content (like a blog), your site works best when you have active users. But keeping up with their posts can be time-consuming for even the most social-savvy bloggers. One solution is to use one of these WordPress SEO plugins.
Such WordPress SEO plugins to simplify the search engine optimization process by automatically optimizing titles, page titles, meta descriptions, and headings. This means visitors can find your content faster, which improves their rankings in search results and gives you more visitors in return.
WordPress SEO Plugins — Introduction
Search engines are significant sources of traffic for websites on the internet. Optimizing your website to perform well in search results can help you rank higher and significantly grow your business. This is why the role of good WordPress SEO plugins can never be ignored.
Among the most popular WordPress SEO plugins stands one particular name — Yoast, with over 135 million downloads. In 2003, Yoast was founded to give users complete control over their WordPress search engine rankings and crawl settings. Since then, Yoast has maintained its reputation as a tried and true SEO tool with thousands of positive reviews.
That said, Yoast is not the only option that exists — there are various great WordPress SEO plugins out there that can give Yoast a run for its money!
Things You Must Know about WordPress SEO Plugins
You don't need dozens of top WordPress SEO plugins to get higher search engine rankings. While most blog posts will share the top most popular WordPress SEO plugins, you need to understand the use-cases of each tool.
Finding the best free WordPress SEO plugins for your website can be tricky. The sheer number of tools can be a little overwhelming, especially for newbie web admins. In this post, I've explained how you can use some higher-level WordPress SEO plugins to boost the search engine rankings of your site.
SEO plugins are handy for improving your search engine rankings, but the truth is that most of them are not necessary for getting your blog up to speed.
Why are these plugins good for your blog? What are the best practices while using them? And how do you know if they are worth your time?
You would never want to use more than one WP SEO plugin on your site. Rank Math, Yoast SEO, SEOPress, and All in One SEO (formerly All in One SEO Pack) will be mentioned. In order to avoid plugin conflict, you should choose only one.
We'll mention SEMRush, Ahrefs, and a few other powerful tools, but given their similar feature set, you don't need them all when you're first starting. We will share what products we use in our business.
If you have a WordPress website, you most likely have at least one plugin. And you need to avoid having two or more plugins with similar functions on your website. To choose a good starting point, we'll recommend SEOPress because it has many robust features that individual plugins can't match. It also promises to work seamlessly with other plugins.
Once your website goes popular, you can add additional SEO plugins to build on your full-strength SEO platform. You'll want to manually test each of these plugins on a few different pages of your website to ensure they work properly before making them part of your primary SEO strategy. You need one or two solid top-level SEO plugins that will do their job themselves and then do some heavy lifting for additional features that most small businesses needed today in 2019.
WordPress SEO Plugins — The Roundup
Here are some of the best WordPress SEO plugins:
All in One SEO for WordPress (AIOSEO)
AIOSEO is perfect for businesses who want to improve their SEO rankings without learning about complex SEO features and jargon. The plugin has all the necessary features you need to boost your business's web presence – from Keyword Research, to Internal Linking, to Boosting Your Site's Authority – it's a highly functional toolkit that's easy to use and quite affordable.
AIOSEO gives you a complete on-page SEO checklist, so you don't need to edit any posts and use manual SEO titles. Quickly fix your meta tag values and create meaningful titles that boost your rankings in Search Engine Results Pages (SERPs).
TruSEO on-page analysis helps Webmasters improve the ranking of their website with ease. The on-page SEO checklist has a smart meta tag generator where you can use dynamic values (current day, month, and year custom fields, author info, and much more) in your SEO titles and meta descriptions. You don't need to update any post to change SEO titles.
AIOSEO's built-in social media integration (Open Graph) allows you to quickly and easily add image and thumbnail metadata to your site. You can select which image or thumbnail you want to show when your pages are shared on social media websites like Facebook, Twitter, Pinterest, etc.
There are Advanced SEO Tools for your WooCommerce store. The built-in Automated SEO Engine comes with all the tools you need to boost ranking, generate traffic, and convert visitors into customers. With various features like dynamic optimizations, individual product page optimizations, product image SEO, and more, this is the perfect plugin for any eCommerce site looking to grow its business.
AIOSEO recently added a Link Assistant, a game-changer for internal linking. It helps gives you linking suggestions in real-time, identify link opportunities, and you can bulk-add internal links with just a few clicks. The Link Assistant also allows you to bulk test against your competitors' footers and links.
In a time when starting your blog or small business can be difficult with so many options, All in One SEO (AIOSEO) simplifies the process. It's easy to install and configure, works well across all types of websites, is highly customizable, and offers several suggestions for improving your site's SEO. With AIOSEO, you can have an optimized website within minutes!
AIOSEO is the complete solution for all your WordPress website needs. With AIOSEO, you can focus on content marketing, product descriptions, and increasing conversion rates without the hassle of focusing on the technical details.
SEMRush
SEMRush is the best tool available to any online marketer. It's used by large brands, entrepreneurs, bloggers, and small businesses. Its unique suite of keyword research tools includes a variety of paid search reports that help you find high-volume keywords and traffic reports for organic search and social media results. All this information is combined with an easy-to-use interface to access everything you need to know about your website quickly.
With SEMrush, you can quickly generate SEO templates to optimize your content for increased organic traffic. You can also get keyword suggestions for the pages of your website and see related keyphrases in seconds. You can easily add these related phrases to your content with a button.
It lets the businesses discover high-quality content that Google is eager to index and thus optimize their organic search rankings. It's built upon Moz's ranking algorithm, The Power Index (TPI), which is continually updated with new data from the search engines so that SEMRush users always benefit from the latest technology in SEO.
Google Search Console
We all know that Google can sometimes be a bit of an annoyance. You know, like when it decides to drop your website from the index entirely or only show you top results for a few days instead of showing the complete list of pages you've devoted years to develop. Google Search Console helps mitigate those issues by providing an easy way to monitor your site's presence in search results and discover which pages are having issues.
Keyword data gives you a complete picture of your website's performance. The best part is that it's updated automatically, so you can be sure it still reflects the changes on the site. With keyword data, you can quickly identify which keywords are performing well for your site and adjust your content to improve performance.
Yoast SEO
Improve your WordPress website's visibility in search results for more visibility and better rankings with Yoast SEO. This plugin lets you quickly add title and description tags to all posts and pages on your website, so there's no need to edit your HTML manually. It also allows you to add Open Graph metadata and social media images to your articles.
Yoast SEO is the ultimate WordPress SEO plugin for search engines. This SEO plugin automatically generates your XML sitemap for all your web pages and categories, which makes it easier for Google to crawl your site. Yoast SEO also helps you clean up your metadata by fixing misspellings and other bugs in Yoast SEO; it ensures that your content is accessible to the eyes by giving it proper readability scores.
Google Keyword Planner
Google Keyword Planner is a free tool that helps you generate your keyword ideas from Google itself. It shows you search volume, how many results there are, and the difficulty level in finding those keywords. It also gives you suggestions of where your sites can rank better than other similar websites. It is possible to use this data to find keywords with a high search volume, high advertiser interest, and, most importantly, where you can easily outrank all other sites.
If you are a content marketer or blogger or just looking for some keyword ideas, the most popular Google Keyword Planner will provide you with all of this data. You can also learn how to use it and its many functions to make keyword research more efficient.
Ahrefs
Ahrefs is popular among SEO experts. It offers many features, and its keyword rankings tool is potent. Its SEO audit tool is well-designed and even offers intraday reporting for various aspects of your site, such as traffic and pages indexed.
There's a lot of overlap between Ahrefs and Google Analytics, but Ahrefs excels at backlink analysis. It can be used to determine which sites link to multiple competitors but not to us. This helps us get more backlinks and build more partnerships.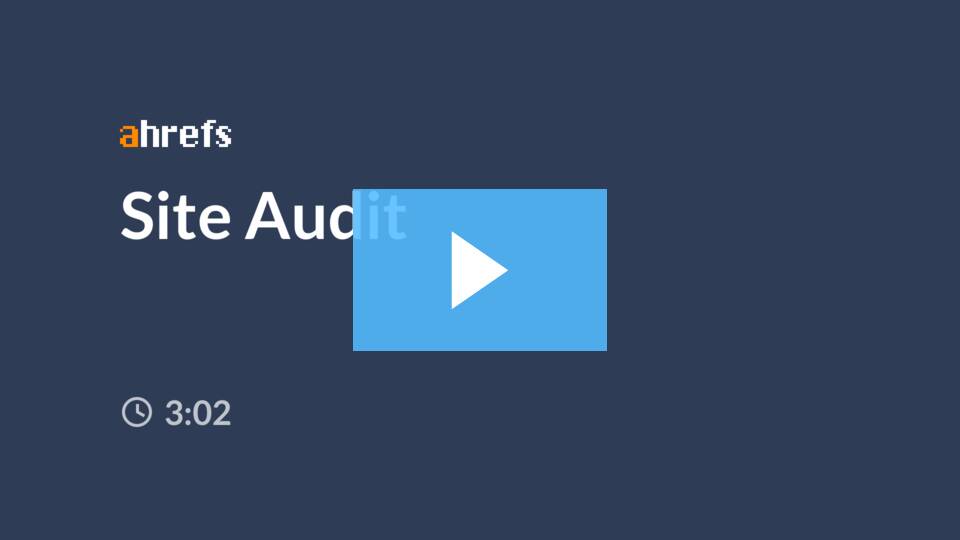 Ahrefs can analyze backlinks pointing to your competitors, discover duplicate content on the exact keywords and identify keyword cannibalization.
Ahrefs is a fantastic website audit tool. It's easy to use and takes lesser time to get started on, but the big difference between it and similar products like SEMrush, Moz, and Google Analytics is the backlink analysis.
SEOPress
SEOPress is an SEO-optimized plugin for WordPress with a unique drag-and-drop interface that makes it easy to add SEO features like meta title, description, and keyword density. Aside from the usual features of an SEO plugin, the following are included: meta title, description, open graph support, and image and content XML sitemaps; redirects; multiple language support; speed improvements; site map support; and social profiles.
The Yoast SEO plugin is a lightweight tool that makes it easy to manage your site's SEO. This single plugin can handle all our SEO needs, including weighing backlinks, implementing title tags and meta descriptions, fixing broken links, and more.
Rank Math
Search engine and social media optimization can be easily accomplished with Rank Math, a simple and powerful WordPress SEO plugin. It comes with a setup wizard and allows you to import data from other SEO plugins during the setup.
This plugin includes the following features:
Sets up on multiple sites
Import your data from other plugins
Compatible with Google Analytics
Create custom taxonomies
Import from Submitter
Schema Pro
Schema Pro is an SEO tool that allows you to include rich snippets to your website that makes it unique in search results. Rich Snippets let you make your website stand out in search results by showing star ratings above reviews, prices above products, images or videos next to the product details, and so on.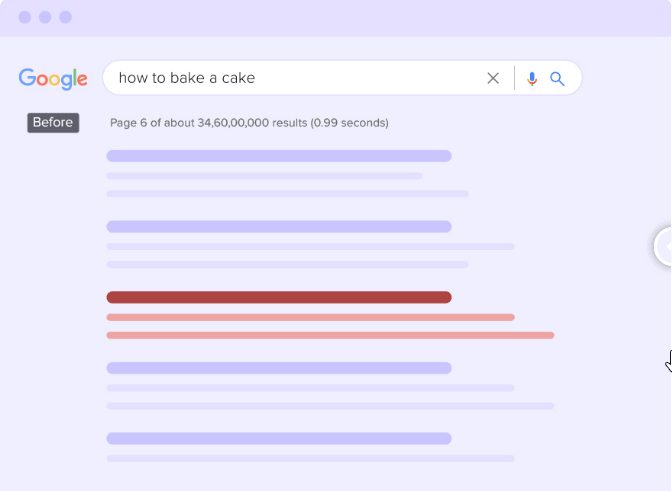 If a plugin like All in One SEO or Add Page Header and Footer can add schema types and structured, rich snippet data, then why not use Schema Pro? It allows you to use it alongside your existing WordPress SEO plugin by mapping the plugin data to Schema Pro fields.
KeywordTool.io
KeywordTool.io is one of the best free keyword research tools available right now. It allows you to generate keyword ideas by typing in a keyword and gives you search volume, cost per click, and other essential data for each keyword. If you want more keywords or upgrade to their paid plan with better features, it will cost you $19 a month — possibly an investment that makes sense if you really wish to go deeper in keyword research.
Conclusion
If you are looking for a popular solution, look no further than AIOSEO or Yoast SEO. Both are highly popular, versatile and feature-rich WordPress SEO plugins.
That said, we strongly recommend SEOPress as our personal favorite — it has all the bells and whistles that Yoast or AIOSEO might have to offer, and does not come with bloatware or annoying adverts in the admin panel.
If you have any web hosting questions please feel free to reach out to us. We're happy to help.
---
Our Guiding Principles
Provide consistent, stable, and reliable web hosting services.

Ensure rapid ticket response and quick resolutions to issues.

Never saturate or over-provision servers to ensure stability and speed for our customers.

Use only high-quality enterprise-class hardware to ensure minimal downtime from hardware failures.

Provide clear pricing with no hidden fees or gotchas.